Finance Your Next Vehicle With Ease In Mahwah, NJ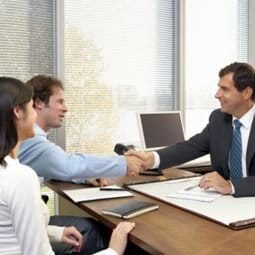 Buying or leasing your next vehicle should be an exciting, stress-free process, which is why picking the right dealership to buy or lease from is key. Here at Mahwah Ford Sales & Service, we're happy to help drivers around Ramsey and Oakland, NJ devise the best possible financing solutions for the vehicle of their dreams.
Our dealership offers a variety of new and pre-owned vehicles that Suffern and Monroe, NY area residents will love sifting through. We know we've got the ideal new or pre-owned vehicle for you to buy or lease on our showroom floor, including a variety of models that offer something unique for every driver. Once you've picked out your new Ford vehicle or preferred used car, we'll discuss your financing options in detail.
Deciding whether you want to lease or buy will be the first step, and our financing center will inform you of the benefits of both in great detail. The decision to buy or a lease a car is dependent on the driver's personal preferences and their primary use for the car. If you'd like to have more freedom with mileage and ending up owning your vehicle outright, buying is your best option. If you'd like to drive a new model every few years, leasing might be a better option.
You can count on our financing center to help outfit you with a solid financing plan that works best for you, your budget and your lifestyle. We work with a variety of credit histories and several lenders, and we'll always strive to reach a comfortable price point as well as feasible monthly payment amounts.
Check out what we've got to offer online or by stopping by our dealership today. We'll help you get moving as quickly as possible with a great vehicle, and a great financing plan to match!